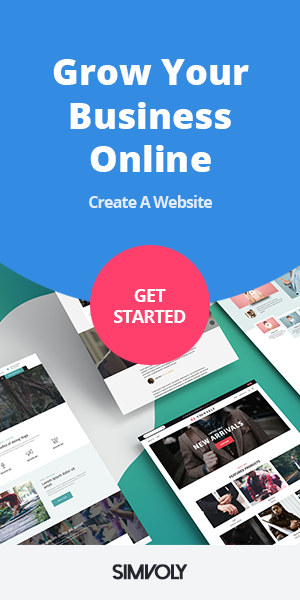 Disclosure: I only recommend products I would use myself and all opinions expressed here are my own. This post may contain affiliate links that are at no additional cost to you, I may earn a small commission.

I know from years and years of experience that creating websites from scratch can be a chore and a half.  Back in the day, I was able to use Microsoft FrontPage Express (remember that!) which at the time was excellent.  Later WordPress came along and it has come on in leaps and bounds.   
I was also using Profit Builder for y-e-a-r-s but unfortunately, I don't think it's kept up with technological progress and I have now retired it.  I looked around for a replacement and I found an absolute gem in the form of Simvoly.
You can create websites and funnels and although it's only been around for a couple of years or so, it is constantly upgrading and updating itself.  So I bought into it some time ago and I love it.  Just click here or the image on the right to find out more…
But then I watched an over-the-shoulder demonstration yesterday of somebody creating a website using a no-cost page builder called NicePage.
This is a simple drag-and-drop website builder software to implement any ideas without you having to use code. Brilliant 
Now maybe you're aware of this product, or maybe not, but having visited the site I was absolutely blown away by the features it gives you on a basic no-payment account.  I immediately signed up for it yesterday and I can say that it is almost certain that my next product will be launched (in the next few days!) using NicePage.
To find out more about Nice Page click here or the image below
Until next time…